von Regina Rossi
Multimedia Performance
Age 11 and over / Year 5 and above
DANCE MACHINES is a multimedia performance, in which the analogue and virtual worlds exchange and collaborate. Using tools such as VR glasses and headphones, participants as young as 11 can experience what the dance lessons of the future might look like. Two professional dancers' galactic and utopian avatars interact with one half of the audience in the virtual world, while live performers invite the other half into a choreographic-auditory realm of observation.
In this experiment, situated somewhere between an immersive dance experience and choreography, new ways of thinking about dance are presented: seeing dance is simultaneously learning, experiencing and feeling dance. While virtual reality experiences typically enable individual experiences, DANCE MACHINES creates a collaborative multimedia movement experience that allows us to consider how empowering experiences in the present can enrich our vision of the future.
Concept, artistic direction, choreography: Regina Rossi
Programming, interface design: Gloria Schulz
Dance, Performance Avatars: Nora Elberfeld, Sarah Lasaki
Music, soundscape: Sven Kacirek
Stage and Costume design: Doris Margarete Schmidt
Dramaturgy: Kirsten Bremehr
Dramaturgical advice: Christopher Weymann
Mediation formats: Angela Kecinski, Pauline Schönfelder
Cooperation programming: Jeffrey van der Geest
Press and public relations: Stückliesel
Production management: Isabelle Wapnitz
Video documentation: Inshorefilms
In the context of PURPLE – International Dance Festival for young audience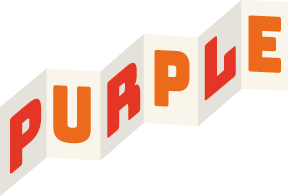 DANCE MACHINES is a production by Regina Rossi in coproduction mit K3 | Tanzplan Hamburg. Funded by: Hamburg Authority for Culture and Media, Performing Arts Fund with funds from the Federal Government Commissioner for Culture and the Media.