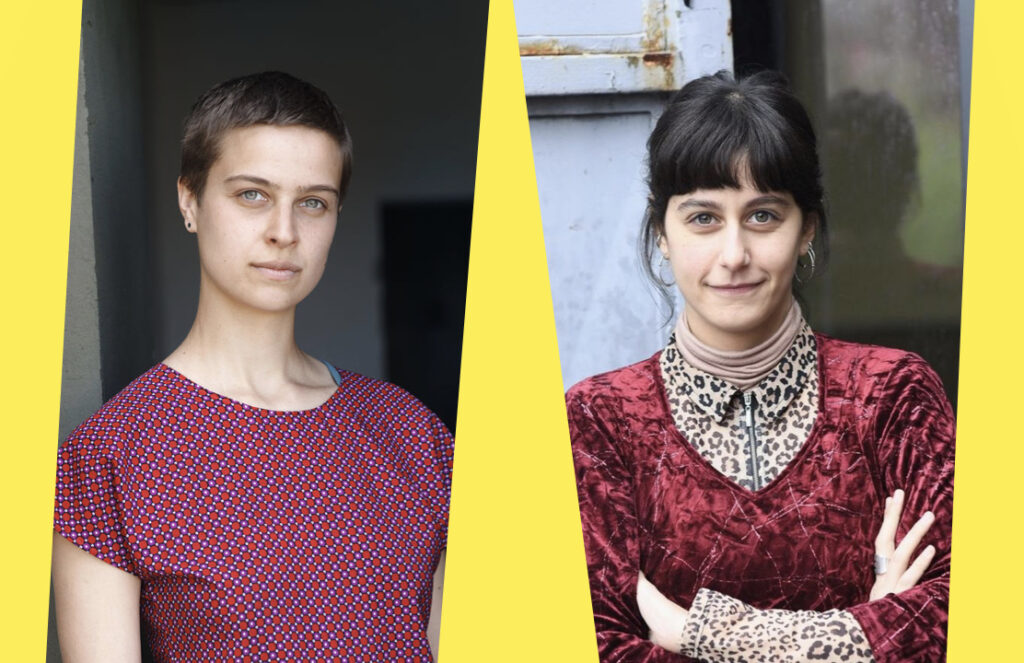 Dates
12.05.2023, 10:00 AM

show (ticket sale from the end of March)

05.05.2023, 06:00 PM

show (ticket sale from the end of March)

, 12:00 AM

research lab (registration via online form)

, 06:00 PM

show (ticket sale from the end of March)
von Tanzkomplizen, HZT Berlin and Offensive Tanz
Platform for students and choreographers
The performances are suitable for age 9 and over / year 4 and above
Venue: TANZKOMPLIZEN im Podewil
"Choreographing for Young Audiences": Under this motto we invite young artists to work for children and young people for the first time. With the platform JUNGES BLUT1 we are creating a space for getting to know each other and experimenting, where dance makers can exchange ideas and try things out.
The week kicks off with two dance pieces by Veronika Heisig and Dominique Tegho, students of MA Choreography (maC) at the Inter-University Centre for Dance Berlin (HZT). The pieces are created in exchange with TANZKOMPLIZEN and lecturers at the HZT and already involve the young audience in the rehearsal process through visits from partner classes. The performances are shown for school classes as well as for mixed-age audiences.
Tickets for the performances can be purchased from the beginning of March.
Research Lab
The performances will be accompanied by a Research Lab, where students will meet experienced choreographers and experts in the field of "Dance for Young Audiences". The Lab consists of two events:
Saturday, 6 May 2023
Students of dance and choreography are invited to exchange ideas about choreographing for young audiences in different formats. The focus will be on artistic aspects as well as on the current cultural-political context and processes surrounding the training, production, mediation and distribution of dance for young audiences.
Friday, 12 May 2023
Following the performance at 6pm, there will be a panel discussion reflecting on the question of whether and why dance for young audiences plays a marginal role in dance and choreography education. Moderated by Michaela Schlagenwerth.
The detailed programme of both events will be published in April. Pre-registration is already possible now at mallmann@tanzzeit-berlin.de